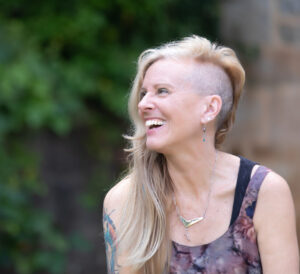 Hi, I'm Iva Veazey, ACS. With a background in Performance/Musicians Wellness Coaching, a certification in Sexology from the American College for Sexologists, a graduate of Sex Coach University, and my meditation training and experience, I can offer strength and inspiration to those that want to step into their fullness. This is especially true if who you are doesn't fit neatly into society's predefined roles and rules regarding gender, sexuality, or love style. Developing self-awareness gives you the strength to step into the world as a whole person, which gives you the power to live your gifts.
I am Non-Binary and go by the pronouns they/them/theirs. While I spent much of my life uncertain as to why I felt so "in between" as far as my gender, it's been wonderful these past few years awakening to fully identify as Non-Binary.
My dream and my goal is to be a safe and healing force in the GSRD (Gender, Sexuality, Relationship Diversity) community. I wish to assist others in finding their way into a new and more fulfilled life, without guilt or shame. I aim to be a powerful resource for the ever-expanding world of gender/sexuality diversity.
Experience
Self-transformation can be wonderful, but it can also be scary. I get it. Learning to live authentically is ultimately its own best reward, though, and I can help you through that process. My career path has prepared me perfectly for this.
I am a certified sexologist with the American College of Sexologists, a graduate of Sex Coach University, with a focus in GSRD and sex and aging studies. I feel driven to assist others in finding their way out of programmed lifestyle expectations and into a freer, more genuine way of living and loving. My decision to become a sex coach is also due to a lifetime desire to work in the field of sexology.
I am a professional member of the World Association of Sex Coaches, a Certified Performance Wellness Coach, a Certified Transformation Meditation Instructor, and have over 30 years of experience in music education.